on Thu Jul 26, 2018 1:53 pm
This will only work for Lv55 (Sealed Items)
NPC Location: Argent City (2202,2704)
"Special set upgrade" option
Concept:
Fusing 2x of the same item sealed to make it unsealed.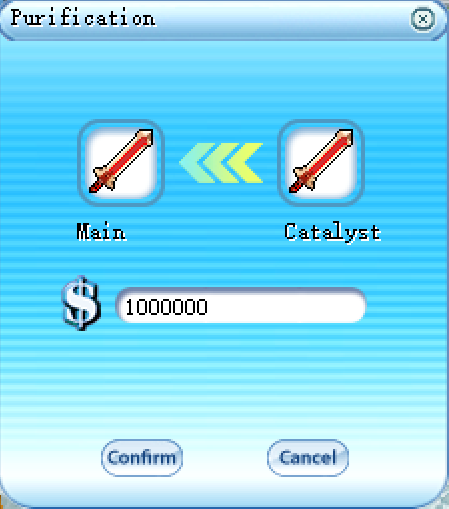 Note:
If one of your sealed weapon is gemmed put it on the left side <-- and your ungemmed on the right side --->
This will prevent players from losing gems on their sealed weapon if decide to fuse.
Keep in mind,
players cannot fuse 2x sealed weapons gemmed and still keep the gems, both will vanish
.

Permissions in this forum:
You
cannot
reply to topics in this forum